Maximilian's designers have recreated a classical German beer restaurant interior. Padraig o'Dwyer, our antiquer from Ireland famous for his pub designs, was able to implement the spirit of Bavaria in our restaurant. Padraig has prepared a unique collection of antique furniture and décor.
Maximilian's interior design perfectly integrates an antique oven dated 1905, Victorian stained glass dated 1820, Spanish carved portal which used to frame a library doorway in 1860s, oak tables from a German library dating back to 1890s, old buffets, mirrors, cupboards, staircases and lot of other antiquities from early twentieth century, including tiny details like carved partitions, cast iron brackets, stained glass etc.
Decorative panels of old oak, North of France, 1886.
Jaguar, England, 1937. This full size model was made of wood for a private collection.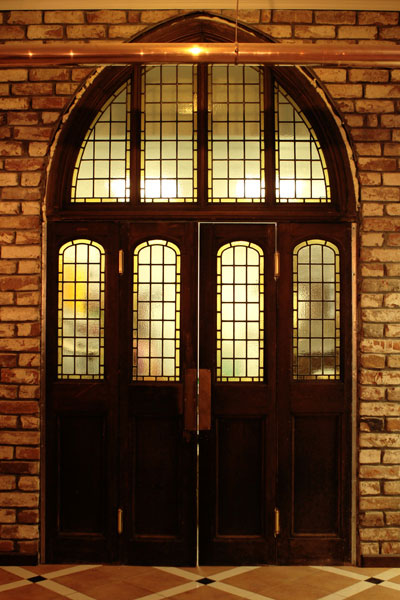 Vitrified Gothic doors, Hamburg, 1900.
Gothic door with carvings, Ireland, 1730.
A Gothic panel, Germany, 1850.
A kitchen oven, Liverpool, 1905.
A spiral staircase, Southern Germany, 1915.
Old stained glass from Germany, 1915.
Victorian stained glass, a landscape with a house and a windmill, England, 1840.
Wall clock, Germany, 1820.
Carved Victorian physharmonica, Chicago, 1910.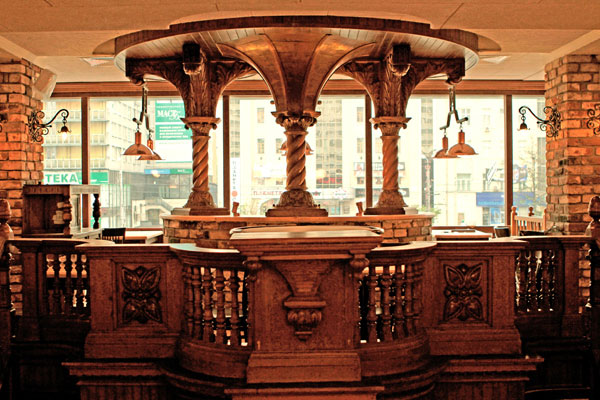 Interior decorative elements, England, 1870.
A fireplace portal, Germany, 1820.
A mantelpiece mirror with carved ornaments, Germany, 1840.
A stained glass panel, Rome, 1860.
For more information and closer look at our antiquities collection please refer to our gallery and come to our restaurant.